Remote Angular Training: Proven Enterprise Solutions
(Best Practices) September 8th 2023!
11th of May has sold out!🎉🎉🎉
Also called "Angular Best Practices". 7 years of Angular experience into one training. Brecht Billiet has worked on close to 100 projects in Angular and has helped companies all over the world. Learn from him and become an Angular Jedi in no-time.
We start at 08:00 AM GMT+1 (Brussels time)
Price PP Super early bird ticket: 350 euro (excl VAT) (till end of June)
Price PP Early bird ticket: 375 euro (excl VAT)
Price PP Regular ticket: 425 euro (excl VAT)
CHECK OUT WHAT OTHERS THINK
Jurgen Van de Moere - Google Developer Expert
⭐️ ⭐️ ⭐️ ⭐️ ⭐️
Brecht is a well-respected trainer in the Angular community. By combining strong theoretical knowledge with advanced practical experience, Brecht has managed to receive very positive feedback from NG-BE Workshop attendees so far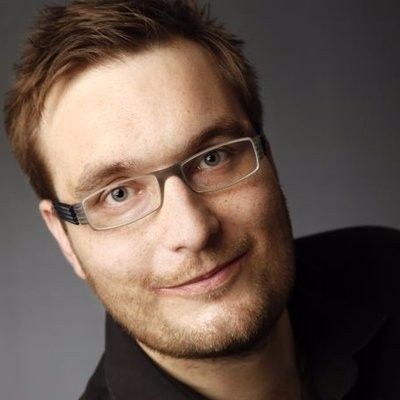 Manfred Steyer - Google Developer Expert
⭐️ ⭐️ ⭐️ ⭐️ ⭐️
Simplified Courses is the first address in Europe for reactive programming with Angular.
Completely remote, but 100% interaction
We will go through course material together, there are tons of exercises in tutorial format and since we keep the group at a maximum 20 attendees, we can have a lot of Q&A and real interaction. At the end the recording of the workshop is shared with all the attendees.
All Brecht his experience in one rollercoaster of Best Practices
7 years of Angular experience into one training. Brecht Billiet has worked on close to 100 projects in Angular and has helped companies all over the world. Learn from him and become an Angular Jedi in no-time.
This workshop is both theoretical as practical. Get your hands dirty on some expert level Angular code.
Let's get to know each other!
I would love to teach you, interact with you and help you! My sole purpose of this workshop is teaching you how I tackle huge enterprise solutions for big clients!
N. Lekane Tamba - adesso SE
⭐️ ⭐️ ⭐️ ⭐️ ⭐️
I feel lucky to have been able to attend this workshop during NG BE 2023. I am no beginner when it comes to Angular and I am fairly confident with my Skills. This workshops blew me away. Brecht explains the reasoning behind every best practices presented and what I like the most is that he advises you to pick what works for your situation. He really puts an emphasis on having a flexible mindset. The coding session were awesome and the change detection part was simply chef kiss. It felt like I had tapped into some new super power and I now see Angular differently. I had written some code thinking I was using change detection right, but this workshop opened up my eyes to how much I did not know about that part of Angular. How can I forget about the state management best practices? Words can't describe how valuable this workshop will be for you and your team, especially if you are serious about delivering high quality Angular Apps. A big thank you to Brecht, Aaron and Bryan. It was an amazing experience for me and I cannot wait to get back to work and further help my team.
Robin Commeyne - COMMIT
⭐️ ⭐️ ⭐️ ⭐️ ⭐️
I am thrilled to write a testimonial for the "Angular Proven Enterprise Solutions Training" workshop that I recently attended. This workshop was an exceptional experience that exceeded my expectations in every way. The trainers were experts in Angular and were able to provide comprehensive insights into this powerful framework. I appreciated how they explained complex concepts in an accessible and easy-to-understand manner. The real-life examples and hands-on exercises were particularly helpful in solidifying my understanding of the material. One of the most impressive aspects of this workshop was the way in which it tackled real-life problems. The trainers were able to address common challenges that developers face with when implementing Angular solutions, and provided practical strategies for overcoming them. This gave me confidence that I can apply what I learned in a real-world context. Overall, I would highly recommend the "Angular Proven Enterprise Solutions Training" to anyone who wants to gain a deep understanding of Angular and learn how to apply it to real-life business challenges. The workshop was well-structured, engaging, and provided a valuable learning experience. Thank you for offering such an exceptional training opportunity!
Hannes Baaten - Remmicom
⭐️ ⭐️ ⭐️ ⭐️ ⭐️
Great course for people who want a more in depth training in Angular. It was especially insightful to discuss some best practices, and more importantly, the reasoning behind those practices.
The real-life experience of Brecht allows him to answer your questions both from a theoretical and a practical perspective, which gives some great insight in setting up a maintainable Angular application.
Sophia Brandt - Newcubator
⭐️ ⭐️ ⭐️ ⭐️ ⭐️
Brecht is very knowledgeable and his workshop was a gem. There is so much information packed into this day. I found the content very valuable for a professional Angular developer, especially the topics of change detection and state management. You definitely get your money's worth with this workshop.
Logan Dupont - Corilus
⭐️ ⭐️ ⭐️ ⭐️ ⭐️
I had the honor to follow the 'Angular Best Practices' workshop (Angular Proven Enterprise Solutions training) at NG-BE. This training touches a lot of topics and was very enlightening for me. I would recommend this workshop to everyone.
Wouter Vercruysse - AXI
⭐️ ⭐️ ⭐️ ⭐️ ⭐️
I was kind of relieved we applied a lot of the best practices in our applications, but there were still a lot of things that got me thinking: "Now that's something we should do in our codebase!". The information was given in a clear and structured manner, without getting too formal or pedantic. The 3 speakers each had a very good understanding of what they were explaining and were very approachable for questions. All in all I would definitely recommend this for people who are working in Angular applications on a daily basis!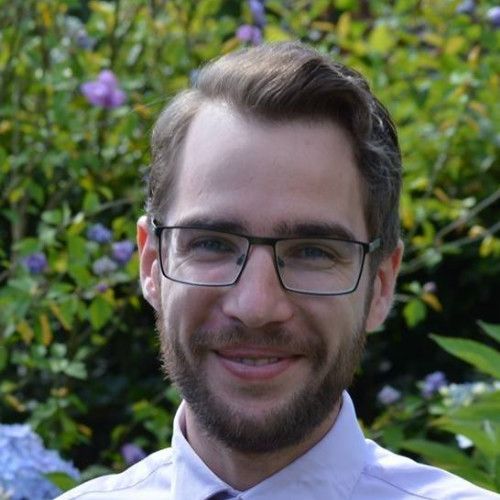 Kristof De Bock - Optis
⭐️ ⭐️ ⭐️ ⭐️ ⭐️
After this course I was able to make a list of things that could be changed on my current project. Both on long-term (like the use of NX workspace) and short-term (better use of dumb and smart components, better state-management, viewmodels, ...). I'll recommend this course for everyone that works on (big) Angular projects and want things to improve.
Ken Bostoen
⭐️ ⭐️ ⭐️ ⭐️ ⭐️
Very clear, step by step, way of explaining possible best practices and very open to go discuss a topic more deeply. Can recommend
Michaël Cloots - Thomas More
⭐️ ⭐️ ⭐️ ⭐️ ⭐️
Very interesting and deep diving course about best practices in Angular. I really appreciate the opinionated approach. I will certainly use some practices for my Angular classes at Thomas More University.
Gino Van Houdt - Lab900
⭐️ ⭐️ ⭐️ ⭐️ ⭐️
This course filled in the knowledge gaps i had perfectly. Every Angular dev is confronted with these issues at some point, so the practical value can not be overstated. Enjoyed it a lot!
Jesper De Temmerman - Axxes
⭐️ ⭐️ ⭐️ ⭐️ ⭐️
The amount of material in this course is impressive. There are exercises available for all topics on this course, allowing the group taking it to tailor which topics to go into more deeply and which topics can be skipped or simply looked at at a glance. This course material is also an excellent reference to look back on later, or to go back over subjects that were new and have a second look at them. The training itself is impressive and coupled with the excellent course materials I can only highly recommend taking it.
Gerben Rosseel - Axxes
⭐️ ⭐️ ⭐️ ⭐️ ⭐️
Before this training I was confident I knew a lot about change detection, I couldn't have been more wrong. During this training I received eye opening information that made me rethink about past implementations and decisions. This workshop had a good pace and dives further in depth where other online tutorials don't even touch the surface. Brecht supported all of this with his past experience and provided real life examples if needed. The combination of this made sure the training was easy to follow yet thorough enough to get the complete picture.
Joey Comhaire - Axxes
⭐️ ⭐️ ⭐️ ⭐️ ⭐️
I love the way the workshop is not based on the tutorials you can find everywhere online but based on real expertise gathered during Brecht's projects along the years.
Mathias Van den Broek - Axxes
⭐️ ⭐️ ⭐️ ⭐️ ⭐️
It was a very interesting workshop! A lot of takeaways to use in personal projects and at my client. I already shared some blogposts about the topics with my colleagues to get their opinion about this things.
Jordi Riera - Page consulting
⭐️ ⭐️ ⭐️ ⭐️ ⭐️
A course that is not only packed with quality content but that will also give you invaluable new insights on how to approach the usual pain points on large codebases from state management to testing and all the in between. I come out of the worksop with a fresh new look on the solutions I can apply and new tools in my belt that will prove very handy
Angular Training (Best Practices) summary
Here is the list of content for the entire day:
Managing Dependencies
Best Practices around choosing and managing dependencies.
Opinionated Workspace Architecture
Setting up a scalable opinionated Architecture with minimal effort.
Component Best Practices
Best Practices regarding component design and Smart vs Dumb components.
Sandbox Facades
Best Practices around Sandbox Facades and how we can decouple the presentation layer from the rest of the codebase.
Routed Dialogs
Maintainable dialogs that live behind routes.
Smart Component Communication
How to communicate between smart components in a clean way.
Change Detection
How does Angular tick? This is a deep-dive in how to optimize our application for performance and best practices around that topic.
ViewModels
How can we make our templates simpler by the use of viewmodels for better separation of concerns and communication.
State Management
Where do we add state, How can we leverage local component state and global state?
Signals
How do we make sure our code is future proof for Signals? And how do we refactor towards Signals?
Testing Proven Practices
How do we leverage Cypress and Storybook for honeycomb testing?
Q&A
Fire all your questions at your Angular expert.